The Culture Department is responsible for organising events in Trier with, by and for students.
TASKS / RESPONSIBILITIES
Free Art Class
Organisation of lectures
Contact with city institutions and associations
Reading for beer events
Parties, festivals and celebrations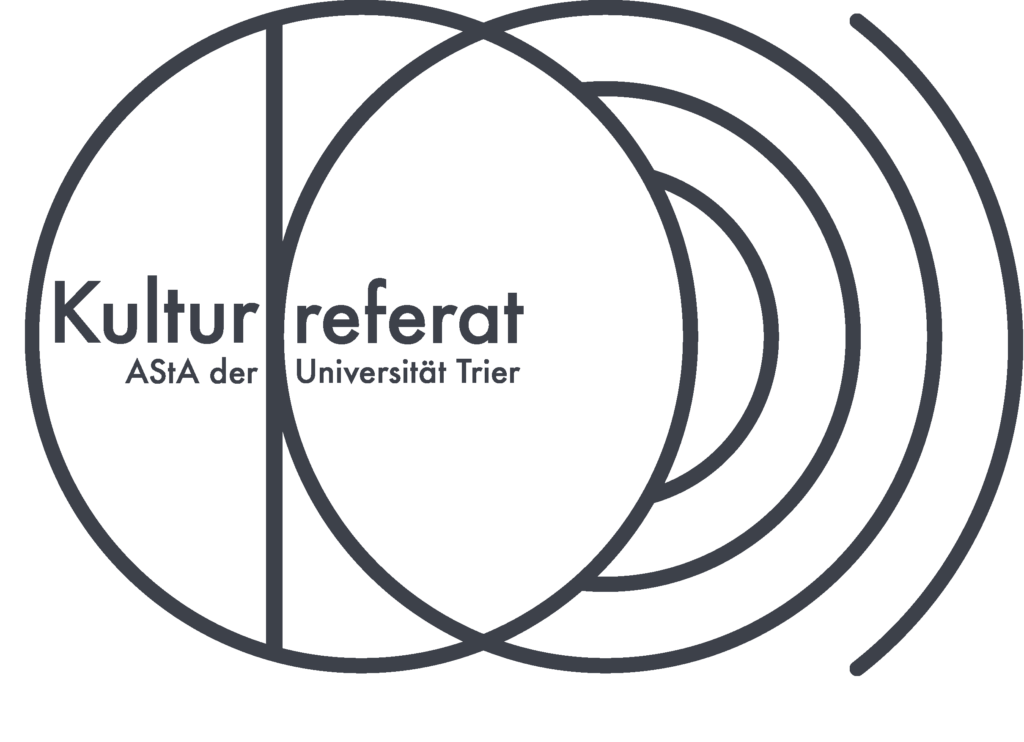 ---
ABOUT THE DEPARTMENT
Our work consists of giving students at Trier University the opportunity to create or experience culture. First of all, we organise events – readings, concerts, jam sessions, exhibitions and parties – for all students in Trier. In doing so, we try to do justice to the diverse interests of our fellow students, but on the other hand, we also want you to try new things. Ideally, a cultural experience is always a look beyond one's own horizons, a previously unused exit on the well-known motorway towards graduation and working life. Culture multiplies the individual's possible perspectives on the world that surrounds them, it creates moments and memories that constitute personal identity and forges bonds between people who were previously only strangers. On the other hand, we also reach out to students who want to create culture themselves. We also know the boring, bureaucratic and time-consuming side and help artists of all kinds to realise their projects. Is your band looking for a studio, a rehearsal room or a crew for its first video shoot? Your theatre group has a great play, but the funding guidelines of the state are inconprehensible to you? Are you a photographer or visual artist looking for exhibition space? We can help – as best we can.
Culture is dynamic, it thrives on mutual stimulation. That's why we continue to work on bringing new cooperations into being and focus our attention not only on the lively independent scene in Trier, but also beyond the city's borders. We don't want to hole up on the mountain and wait for things to pass by as if they don't concern us. We want to get involved, we want to stir things up, we want to make a name for ourselves as players in the regional cultural scene and make our contribution to making life in Trier a little more beautiful, more colourful, more spacious, more varied and more thoughtful – in short, more worth living.
---