Café Kunterbunt in the Studihaus is not only an AStA offer for fair and cheap coffee, but also a place where you can get away from the campus feeling. Come by if you fancy a short (or longer) break in a pleasant atmosphere with nice people. The café also offers access to the university WiFi – so if the library seems too quiet and sterile, you'll find a new place to work here. A number of weekly newspapers are also available in the Studihaus.

We put a lot of emphasis on fair trade and support the 'Weltladen' in the Pfützenstraße, where we buy our many teas and the delicious GEPA chocolate bars. We get our coffee from the Café Libertad collective, who support cooperatively organised smallholder families who grow their coffee organically and pesticide-free under shade trees in the traditional way. We also try to offer many vegan alternatives – for example, through our large selection of different milks. Taste your way through them!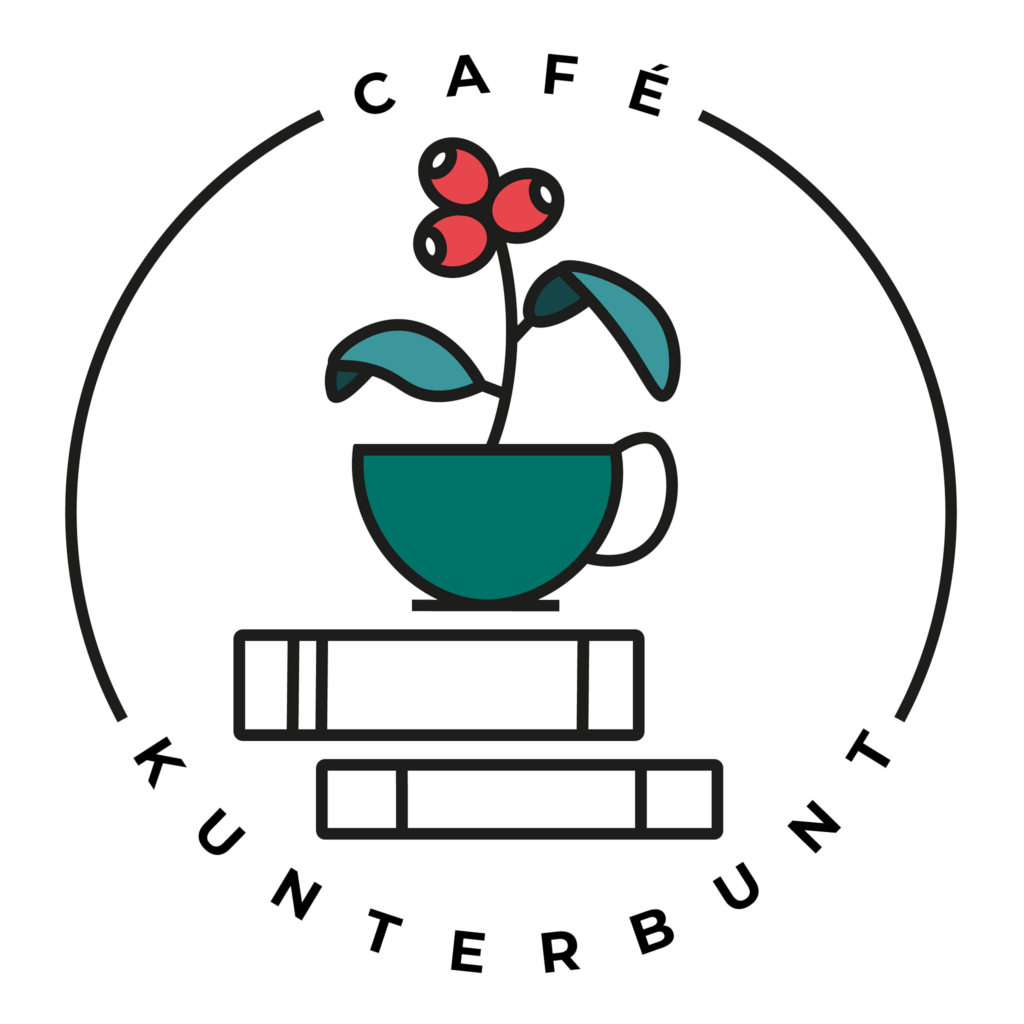 We are open again! For now every Wednesday and Thursday 12:00 to 16:00.
DRINKS MENU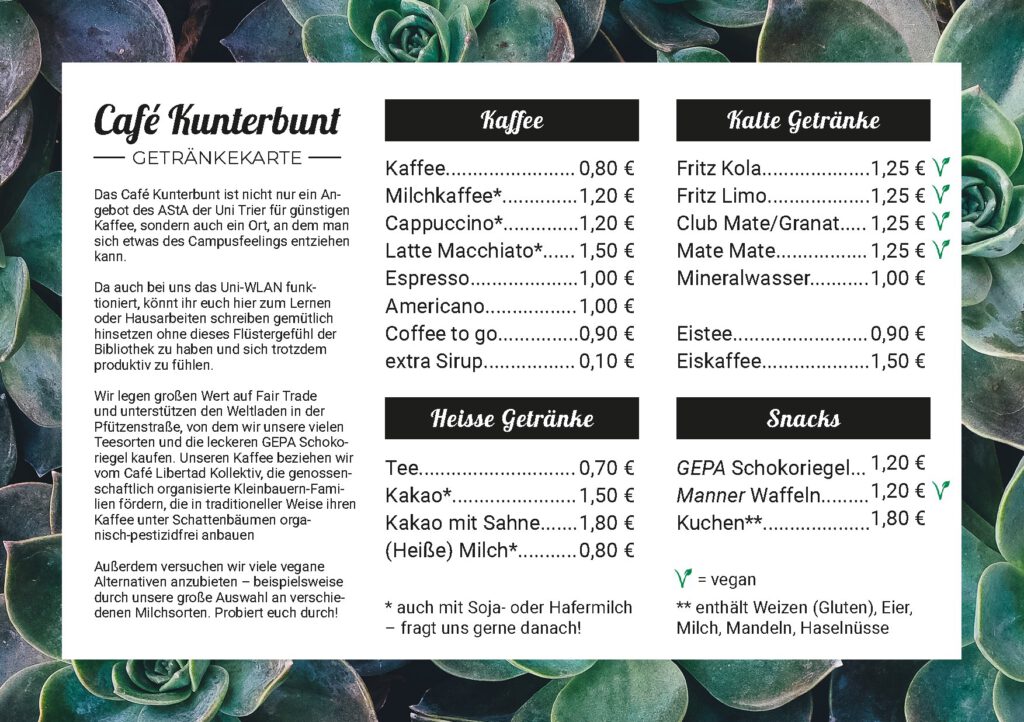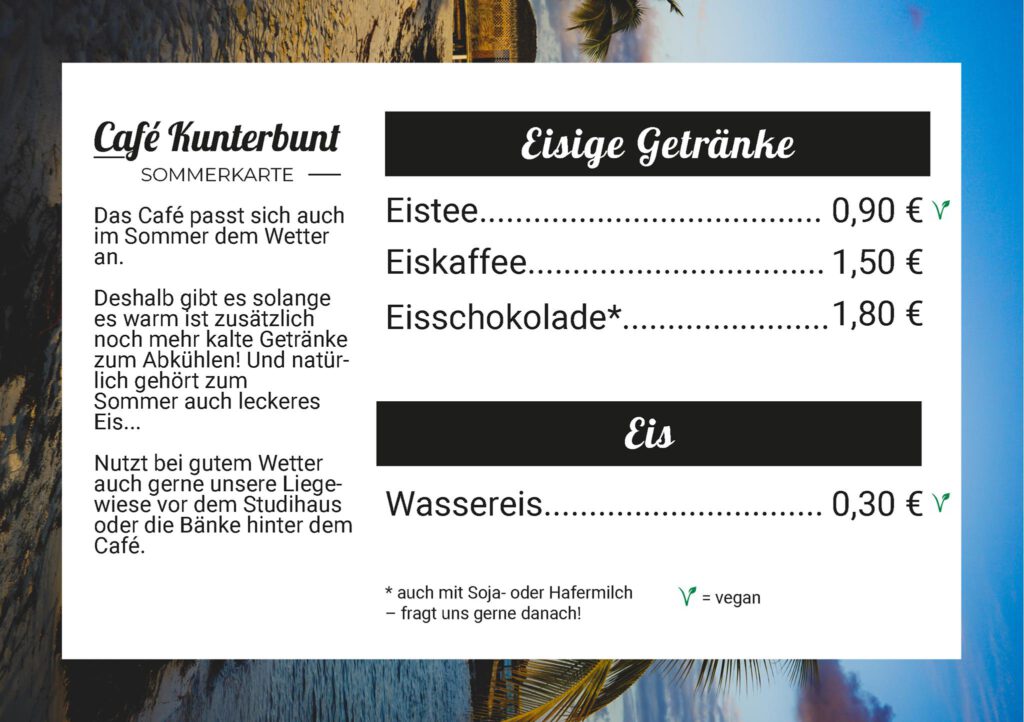 ---