The "Antirass" provides information on the topics of antisemitism, racism, right-wing extremism and Islamism in the form of lectures and reading circles.
TASKS / RESPONSIBILITIES
Organisation of lectures, discussions, film screenings, workshops, reading circles, etc.
Networking
Educational work and provision of ideology-critical classifications and information
Administration of the department library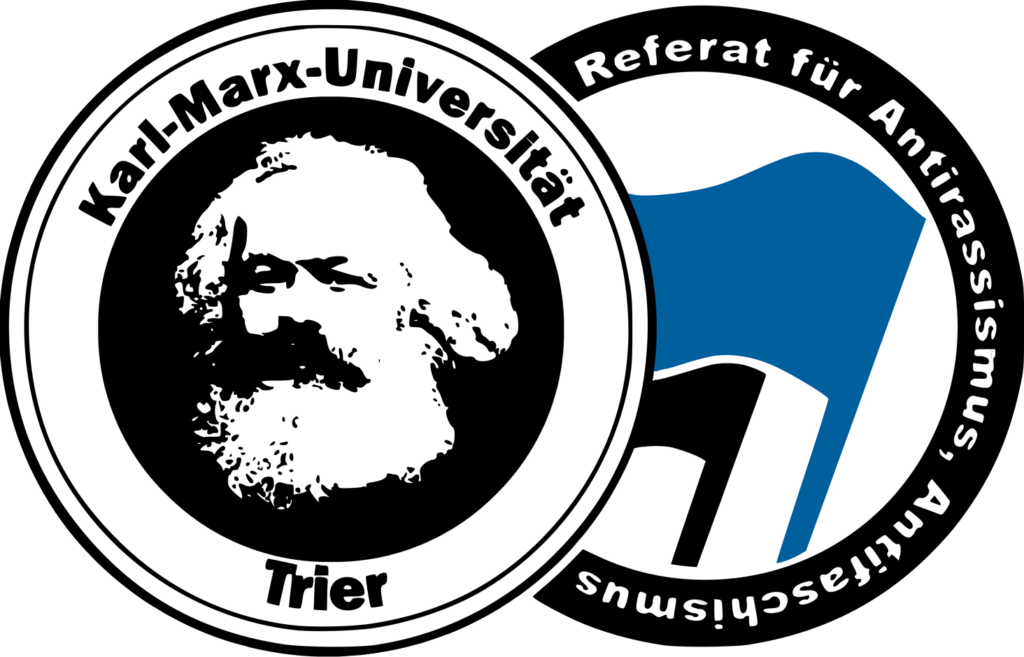 ---
---
SELF-UNDERSTANDING
In the Department for Antiracism and Anti-Fascism we work for the democratisation of the university and society. We want to advance the process of political decision-making along the humanistic values of freedom, equality, tolerance and solidarity: For a fear-free togetherness, against the shift to the right and the spread of Islamism.
In times when we encounter more and more anti-political values, we count on broad support from the (political) university groups on campus. In this sense, we are a partisan, but not a partisan department. We stand for a critical and pluralistic discourse, seek to network with lecturers, and regularly welcome numerous students of different (party) political persuasions and social status at our events. While many hide in their own bubbles, stewing in their own juices, wanting to take over the state and society completely and politicise it in their own interests, we seek political debate without moralising.
In addition, we also address students who have nothing to do with university politics but appreciate the discourse between world improvement, resignation and political theory. We want to be an integrative think tank that inspires young people outside of university politics to join the AStA.
With our work, we provide expertise at a high level. We organise numerous events for students at Trier University and run a well-stocked library including journals on the topics of right-wing extremism, political theory, antisemitism and Islamism. In our eyes, the university is an important place to sharpen the weapons of criticism of ideologies under the banner of enlightenment.
---
PUBLICATIONS